Low interest rates effect on investors
With the move by the Reserve Bank to cut the cash rate to 2.00% earlier this month, bank interest rates are at historic lows. In the recent years of interest rate drops the property market has experienced significant growth in capital cities. Despite the more affordable borrowing rates, consumers are faced with the struggle of purchasing owner occupier properties resulting from the rise of real estate. The driver of the growth is due to property investment. As rentals remain strong new investors are finding opportunities to enter the market with rates catering to their risk appetite. But the significant growth puts pressure on Government to bring housing prices to an affordable level for the average Australian.
The impact shows that owner occupier purchasers are continually being priced out by investors with foreign investment in property showing no signs of slowing. Chinese investors spent nearly $6 billion in the real estate market in 2014 and up to $44 billion by 2020 according to a 2014 Credit Suisse report.
Recent demands by Australian Prudential Regulation Authority (APRA) want banks to slow investor credit growth to less than 10% per annum. To curb growth, National Australia Bank has introduced greater incentives for owner occupier lending. Westpac are applying tougher tests and criteria on the assessment of investor borrower's ability to repay loans at higher rates. The most shocking decision comes from the nation's biggest bank subsidiary, Bankwest. In a dramatic move in response to APRA's announcement, the bank has limited investor lending to 80% of the property value.
Should the trend continue, banks will need to restructure their offerings as they compete for borrowers of owner occupier lending.
Whether the major banks will continue with this trend is yet to be determined. Over the next financial year, as banks adjust their lending books to slow investor credit growth and capture the owner occupier market, we should expect an ease in property prices.
About the Author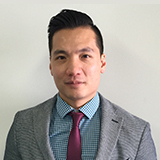 Jimmy Wong (Operations Manager) – Bachelor of Business (Finance), Adv. Dip. Legal Studie & Cert IV in Finance and Mortgage Broking
Solidaire lending Pty Ltd