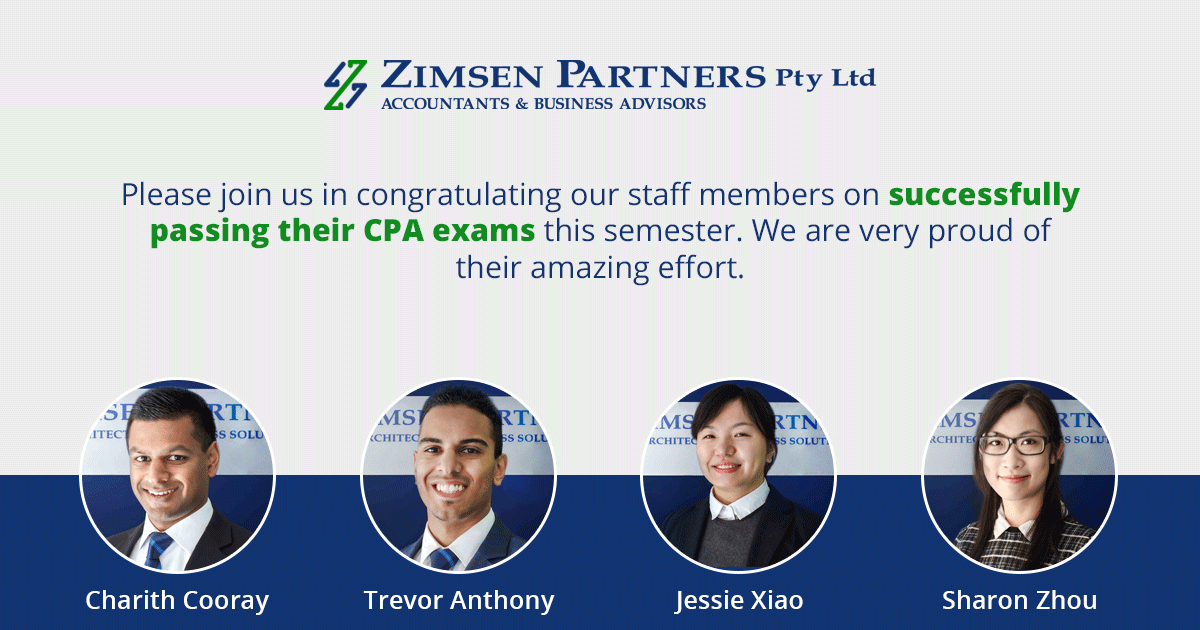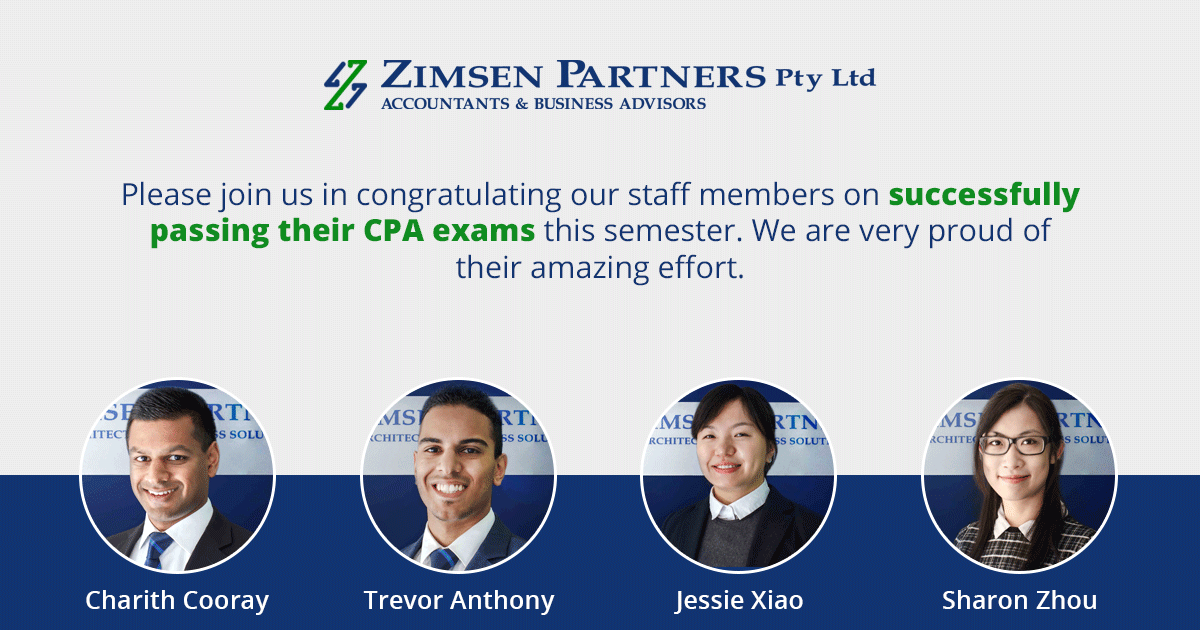 Please join us in congratulating our staff members on successfully passing their CPA exams this semester. We are very proud of their amazing effort.
Zimsen Partners are proud to announce a 100% pass/success rate for our firm.
Well done to Charith, Trevor, Jessie & Sharon on their efforts.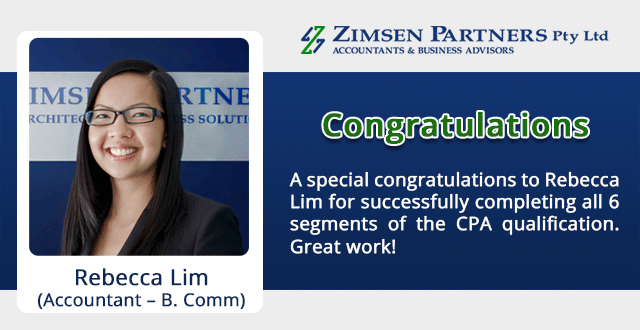 A special congratulations to Rebecca Lim for completing her final CPA subject!