Refer your friends and family and you both get rewarded! The client who refers the most clients will win the major prize, an Apple iPad.
Refer as many friends and family as you like, the more you refer, the higher your chances of winning the major prize!
*Conditions apply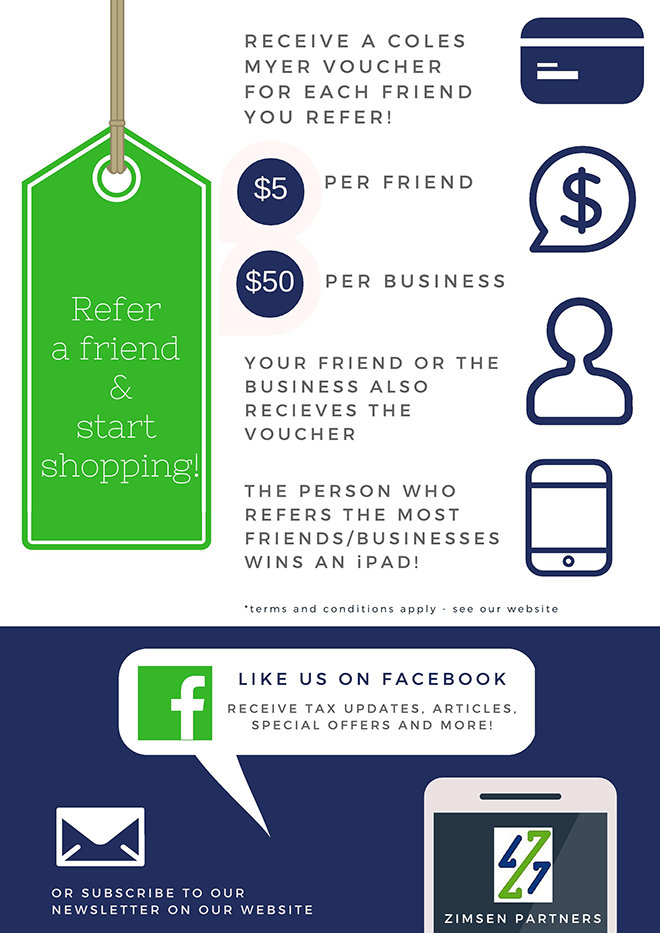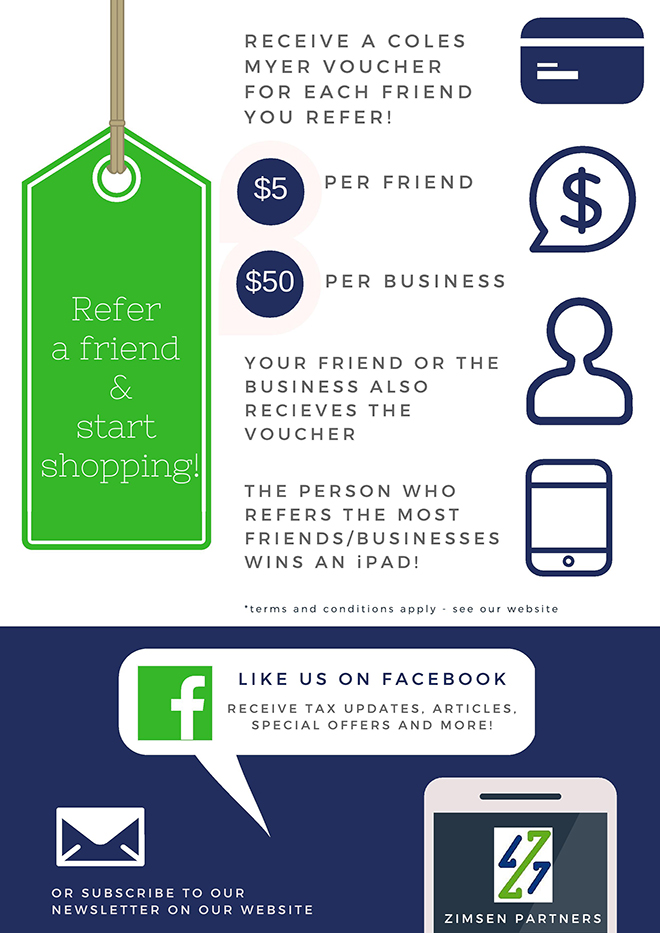 Conditions:
1. Competition runs from 15th July 2016 to 31st October 2016.
2. Referrals must be new clients joining Zimsen Partners Pty Ltd between the competition dates.
3. For each new successful referral, the client and the referred client will each receive a gift voucher. For the purposes of this competition, a 'successful referral' is a New client who lodges a tax return with Zimsen Partners Pty Ltd within the competition period and before 31st October 2016, otherwise offer will be void.
4. For the purposes of this competition, a 'business client' must be in the form of a company or trust structure. (i.e. sole traders and partnerships are considered as 'individual tax clients')
5. Reward for individual tax clients is $5 gift voucher each, for the referrer and the referee. Reward for business clients is $50 gift voucher each, for the referrer and the referred business client. Only one individual is eligible to claim the reward from each party (i.e. one person from referrer party and one person from the referred party)
6. An existing client can refer as many people as they like, however, only one person can claim a reward per new client (e.g. a husband and wife refers their mutual friend, only one person can claim the reward for this referral).
7. Not to be used in conjunction with any other offered by Zimsen Partners Pty Ltd. Only one offer to be used at a time.