Understanding Australia-Chinese business trade relationships
Our new Accountants Jessie Xiao and Sharon Zhou gave a presentation to our staff on Understanding Australia-Chinese business trade relationships.
The Australian Chinese Trade Relationship
China is Australia's largest trading partner. While the bulk of exports to China consist of iron ore and other resources such as coal and gold, exports now are expanding beyond resources. On the other hand Chinese Investments in Australian property and business is not insignificant.
These factors combine to make this a significant trade relationship for Australia. Possessing an understanding of this relationship allows for an appreciation of the opportunities and considerations to take into account when doing business in China.
Overview of China's economy
China as one of the largest emerging economies plays a critical role in global economy. China has the largest population in the world which is about one sixth of the world population. According to the World Bank, the GDP growth rate and coal consumption in China increased rapidly from 1990 to 2012. Since 2012, the growth of GDP in China has decreased. The key reason is China's rebalancing. China is now experiencing the process of shifting from manufacturing & investment to services & consumption.
A New Free Trade Agreement
In late 2014 the Chinese and Australian governments announced a new Free Trade Agreement aimed at reducing trade barriers between the two countries. This includes reducing tariffs in both countries on a number of goods. This presents potential opportunities for Australian businesses to business in China.
Factors to consider when doing business in China
While it is the world's largest economy, the business environment can vary greatly in different regions within the country. Local distribution networks, buying habit of local consumers and regulatory requirements can make China a very difficult market to access and crack successfully. Understanding these factors in region you are doing business is very important.
Negotiating the bureaucracy is a major concern when overseas firms expand into China. Obtaining the required licenses and permits can be a very laborious process.
Transparency of government procedure and corruption is another major concern for foreign companies to take into account.
Intellectual property rights
Protecting Intellectual property rights has been notoriously difficult in China.
Many domestic companies try to improve the quality of product in order to export abroad, which therefore has increased competition as a result. In addition, many consumers and local government prefer to give local firms more attention to grow their market, which make disrupting the market rather difficult.
Understanding Chinese Business Etiquette
Basically, Chinese culture is rooted in Confucianism which advocates giving and saving face when people interact with others, as well as being polite, modest and showing respect to elders in the public.
Some tips:
Approaching business in China- Business in China relies heavily on personal relationships: make sure you have some!
Attending and conducting meetings- Don't be late and know who the boss is!
Find the decision makers- Generally, drinking is just a traditional manner which may help businessmen to get close to their clients or trading partners in China easily. Normally having a dinner or hi tea first and understand their backgrounds, educations, religions, personal interests during that time helps to build trust within the relationships.
About the Author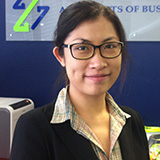 Sharon holds a Bachelor of Commerce, majoring in Accounting. She is sincerely proud to work for Zimsen Partners, as it is a professional work environment she believes shares the same work ethics as herself and brings the vibe of a family atmosphere. She is willing to provide the best service she can to assist clients and the team in reaching their goals.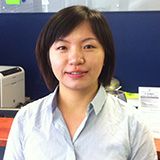 Jessie holds a masters in professional accounting from University of South Australia. Jessie has also completed a second masters degree majoring in the field of finance and economics in UK with good results.