Top Advantages of Getting Bookkeeping Service from an Expert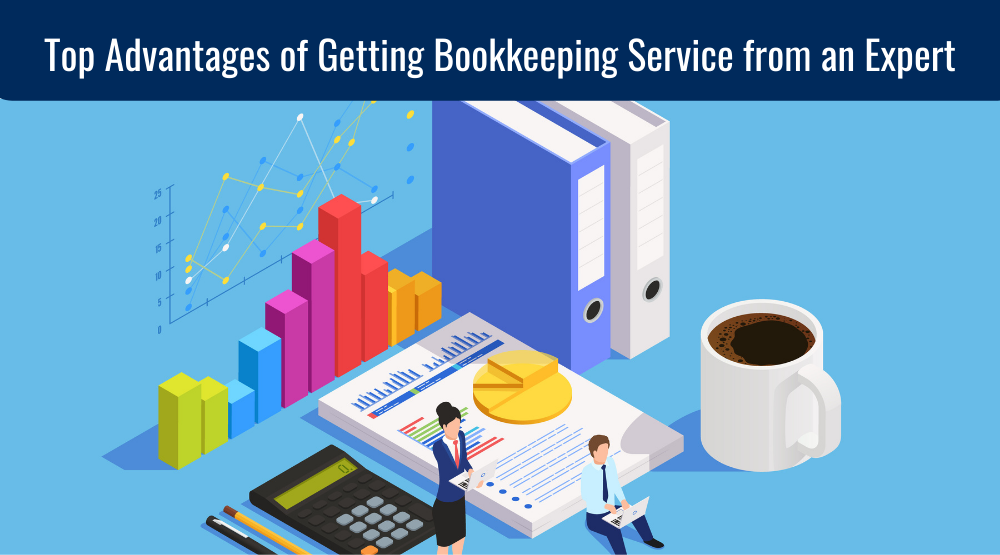 Are you a small business owner? If so, have you been looking for the best bookkeeping service providers to support your business? You might be wondering how vital bookkeeping services are. In this blog post, we will discuss how effective these services can be in helping your organization thrive and grow. First of all, it's worth noting that many businesses struggle to survive with the advent of the pandemic. As a result, they need help from professional bookkeepers who can take care of their finances regularly.
Let's take a look at what is included in bookkeeping?
Creating and sending invoices
Payroll functions
Bank reconciliations
Receipts and payments
Cash Flow management
Superannuation payments
While looking for a bookkeeping service provider, you should keep these essential points in mind.
Experience
Range of services
Long-term partnership
Familiarity with the latest accounting software
Let's discuss how effective these services can lead your business to steady growth.
Bookkeepers will free up your time to focus on the things that are most important to grow and expand. Think of them as assistants, doing all those tasks between accounting hours while leaving more room for inspiration!
The idea behind getting a bookkeeping service is simple: freeing ourselves from mundane work like reconciling records or when preparing financial statements due by specific deadlines.
It leaves no time for business owners to plan sales strategies or effectively execute marketing strategies and do other essential tasks, leading to steady business growth.
One of the critical factors in running a successful business is cash flow. Without having access to your numbers and profit, you're mostly guessing whether or not it's worth taking that next step forward for growth with no financial transparency to guide you through these uncertain times–and we don't want any more guesswork!
For excellent bookkeeping services, you can get in touch with Zimsen Partners, a leading company that offers required solutions to businesses who need business advice and accounting services.
Kindly visit the website: https://www.zimsenpartners.com.au/. For more information, please call on 03 7065 5555