Seminar : Employer Obligations
Zimsen Partners successfully conducted a seminar on Employer Obligations held at 7 Keysborough Close, Keysborough on 24th March 2014.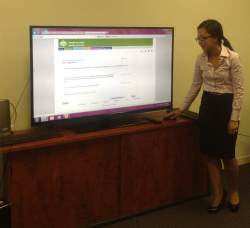 The presenter was Rebecca Lim (Accountant). It covered important areas regarding business' compliance with the ATO, the employee and subcontractor obligations and other aspects affecting mainly the cleaning industry.
The existing clients and networks attending the event appreciated the sharing of valuable knowledge and networking opportunities.
Zimsen Partners is committed to hold more seminars on various topics during the year to provide clients and networks with valuable information.