New Associate Office in New Zealand
We are delighted and proud to announce that we have a new associate office. Focus Law is a boutique legal practice in the heart of Auckland city.
This engagement has been made possible through extraordinary negotiations, extensive exchanges between the directors of both parties and valuable consideration for their respective clients.
United by a common business culture, a new alliance between Zimsen Partners and Focus Law has been signed. This partnership makes Zimsen Partners the forerunner in the accounting industry providing its clients base an opportunity to defy boundaries and make business possible around the world. This new avenue of opportunity will facilitate the connection of our clients with New Zealand and assist clients referred from our associate offices to connect with Australia.
Below is a small introduction to our new associate Focus Law in Auckland City, New Zealand.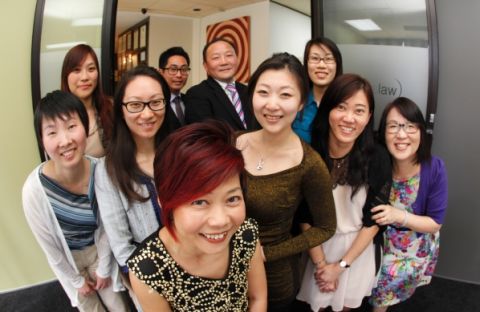 Focus Law is a boutique legal practice in the heart of Auckland city.
The firm was founded by Eva Ho on 1 July 2005. We have seven professional staff of which five are lawyers. Our professional team are fluent in English, Korean, Mandarin, Cantonese and Shanghainese. We specialise in property, commercial, trust, immigration and family work.
We observe from our clients that they consider the legal profession as a whole to be unapproachable.
As lawyers, we constantly remind ourselves that we are problem-solvers for our clients. Our focus is to help our clients to minimize risks in their businesses, investments, marriages/relationships, civil and criminal disputes. We do this by listening to their needs, finding out what their objectives are, pre-empting what may or may not happen, planning for them, analysing the best strategies without losing focus on the practicalities of real life.
We are privileged to become the New Zealand Associate Office of Zimsen Partners Pty Ltd. Although we are of different professional discipline, we share the same philosophy, core values and culture. The proximity of the two countries and the similarities of our legal and investment environments mean we can have a lot to offer our respective clients.
You can find out more about us at www.focuslaw.co.nz